20% cost reduction!! Introducing a case study of graphite processing with Nikko Equipment's original diamond coating end mill!!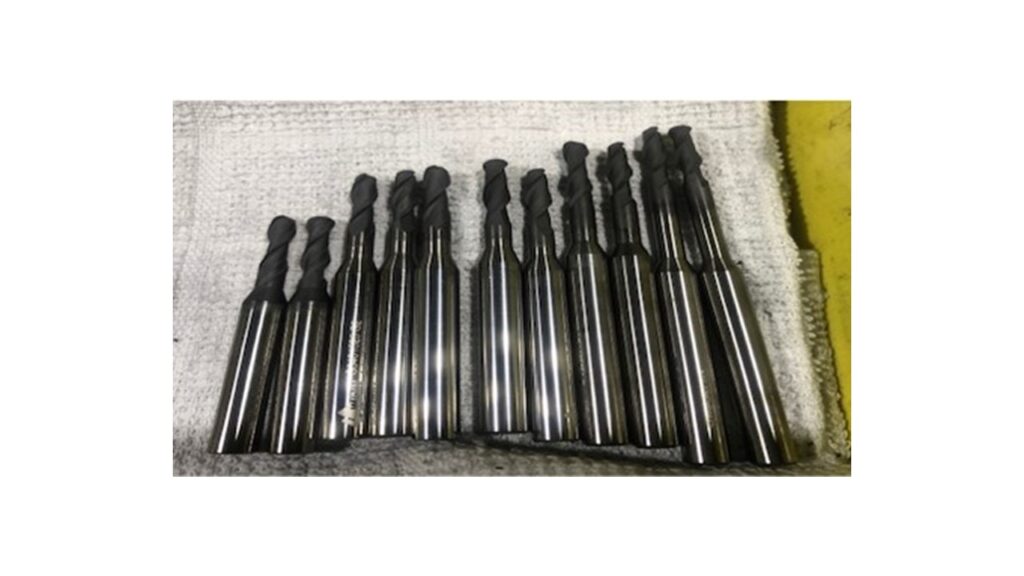 ➀ Purpose
Using tools from domestic manufacturers, they were processing graphite, which is a brittle material, but they were struggling to maintain machining accuracy and surface quality due to the occurrence of wear and chipping.
In order to stabilize the quality, the number of tool changes increased, which was costly.
By selecting tools with excellent wear resistance and reducing tool wear and chipping, we would like to reduce tool changes and improve machining accuracy and surface quality.
(2) Points of introduction
- Adopting a blade shape with little roundness to suppress
workpiece chipping with low resistance - High wear resistance
performance due to optimized diamond coat - Elimination of the connection between the R part and the outer peripheral blade to reduce
the processing step of the finishing surface - Sizes not included in the ready-made product lineup can be manufactured according to our company
(3) Processing verification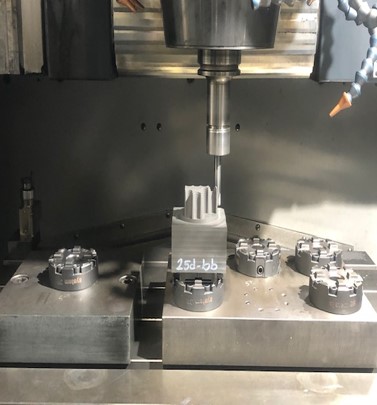 ・Processing to graphite material ・Processing
machine Makino V56GRAPHITE
・Tool used NK diamond coat end mill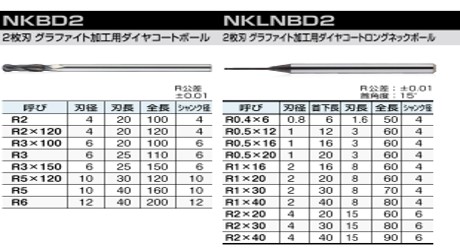 (4) Results (Testimonials)
- The number of tool changes can be reduced, and the unit price per bottle has become a 20% cost reduction
due to the price merit than the end mill
that has been used so far - It has good wear resistance and can
be used widely from rough processing to finishing processing - The effect of the blade shape with few steps was obtained, and the machining accuracy and surface quality were improved * The effect will fluctuate depending on the customer's processing content and the
tool used
※ We also accept consultation on introduced products according to your company's situation. Please feel free to contact us from the link below.