Reduce material loss rates! Introducing the effect of introducing an on-board measuring machine!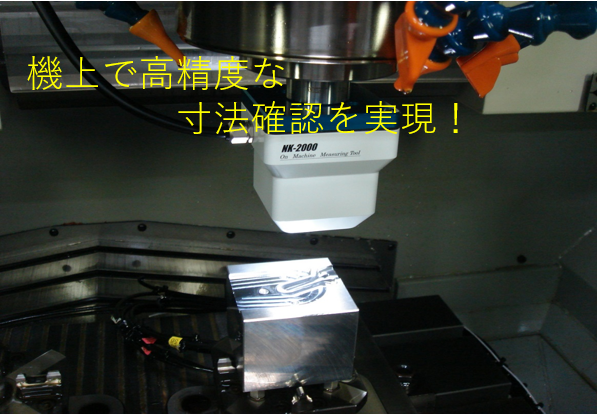 (1) Purpose
After processing, when measurement is performed using an external measuring machine and additional work is required, it can not be returned to the original posture on the machine table and may be discarded.
Using the on-board measuring machine "NK-2000", dimensions are checked on the processing machine, and it is introduced to solve the problem of reproducibility.
(2) Points of introduction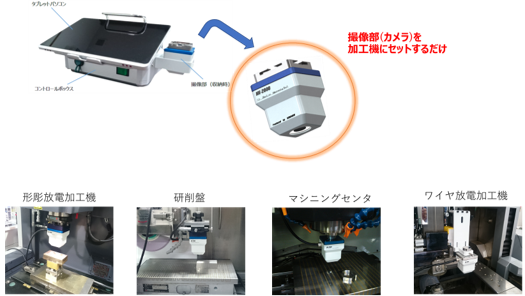 The imaging field of view at 100 times ~ 1600 times makes it possible to check the dimensions with higher positioning accuracy than with a tool microscope.
Machine coordinates can be acquired from the machine NC device, and high-precision measurement can be performed using the scale on the machine side. In addition, by importing two-dimensional data and displaying it in the screen, it is possible to compare and measure on the screen how much difference there is between the ideal CAD line and the workpiece after machining.
By changing the fixture attached to the imaging part, it is possible to attach it to multiple machines such as "machining center", "shape engraving electric discharge machine", "wire electric discharge machine", "various grinding machine
⇒ etc., and it is possible to check the dimensions with high accuracy on your machine tool.
(3) Measurement details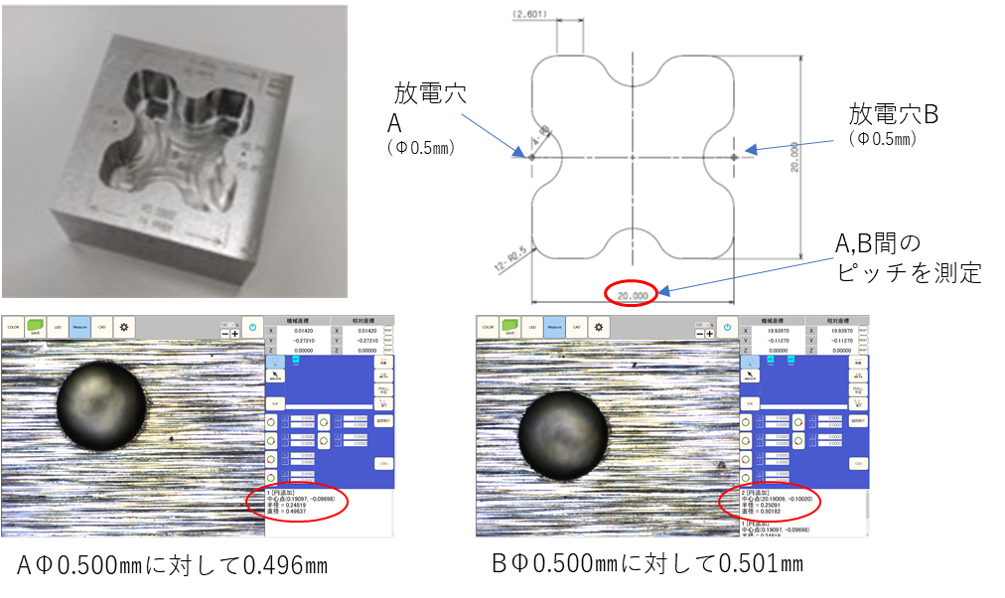 (4) Measurement results

< from users who introduced the system >
・ "There were fewer processing mistakes and the material loss rate was greatly improved" ・ "The time to measure outside the machine was reduced and the reproducibility problem was also solved, which led to a shortening of the processing time" ・ "

The condition of the machined surface can be immediately confirmed and measurement can be performed on the micron order, so technical feedback of processing is
 Now that we can do it, the technical level of the processor has risen."