Ultra-low pressure shot blasting technology reduces polish time by about 98%!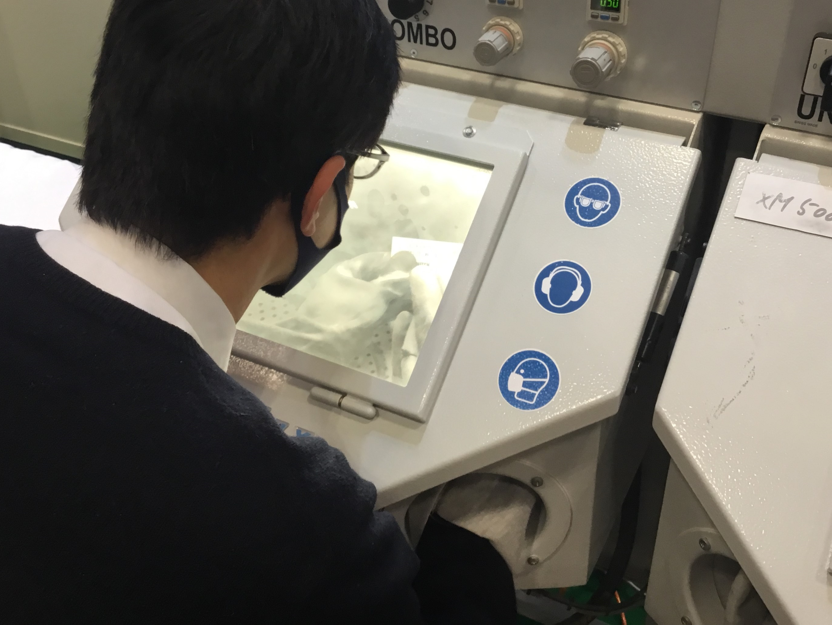 (1) Purpose
In the product section of injection molding molds, it took a lot of time to process the machined surface (hand polishing) after
cutting, discharging, and grinding processing.
Low pressure shot blasting is used for
process improvement with fine shapes and many polishing points, making it difficult to improve efficiency.
(2) Points of introduction                    
Sablux ultra-low pressure shot blast "Unifinish"
(1) Pressure adjustment from 0.03MPa is possible
(2) Use
of original grinding materials with a minimum granular shape of 7μ (3) Surface treatment without dripping on the edge part is possible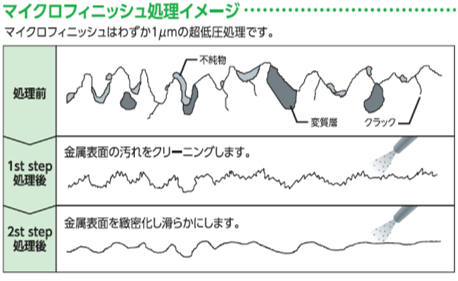 (3) Details of introduction
Processing with Unifinish "UNF-55 COMBO"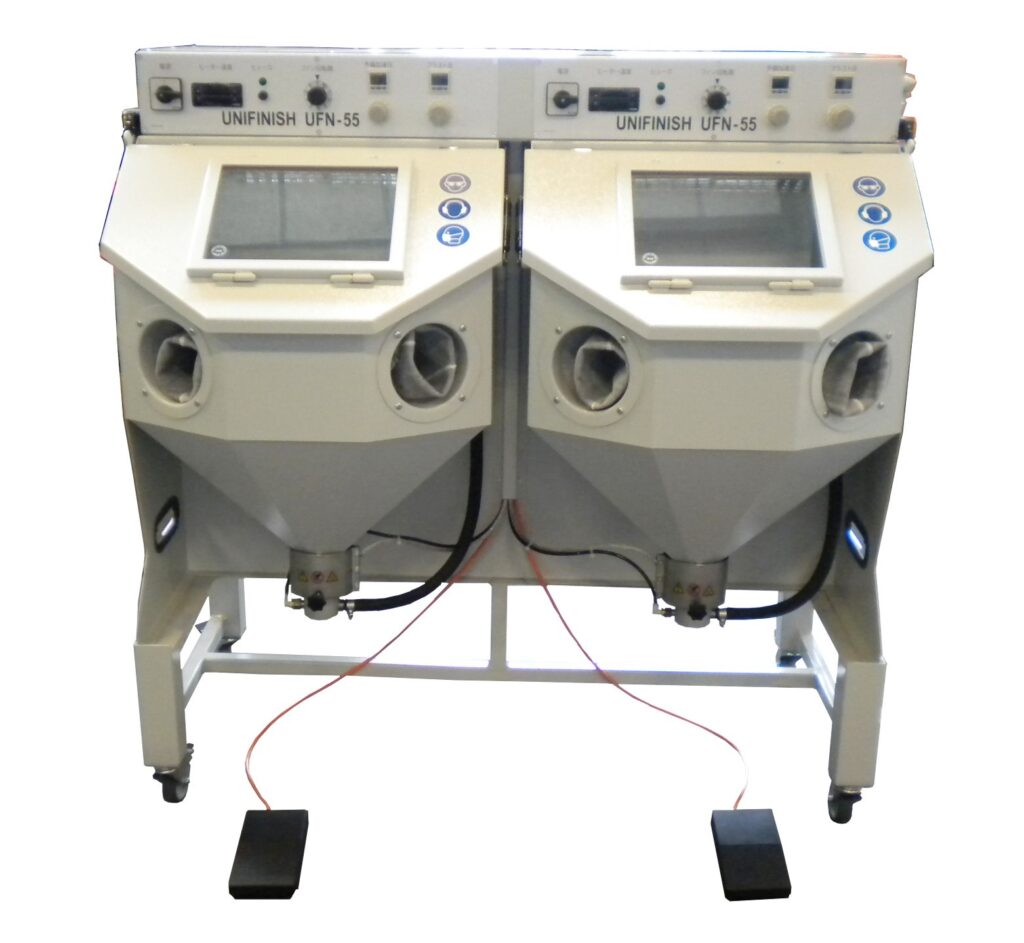 Blasting is performed on workpieces that used to take two hours to polish by hand.
Since we were particularly struggling to process the boundary between the bottom of the product and the shape part,
that part became an evaluation point.
(4) Results of introduction
・In hand polishing, it was possible to process the part that took 2 hours in about 3 minutes by
blasting in 2 stages.
・ Even difficult parts by hand polishing evaluation points were sufficiently processed.
・Although it depends on the molding material, the releasability during injection molding has been improved by the surface after treatment.