Introduction of SUS Multi Reduces Monthly Processing Costs by 60%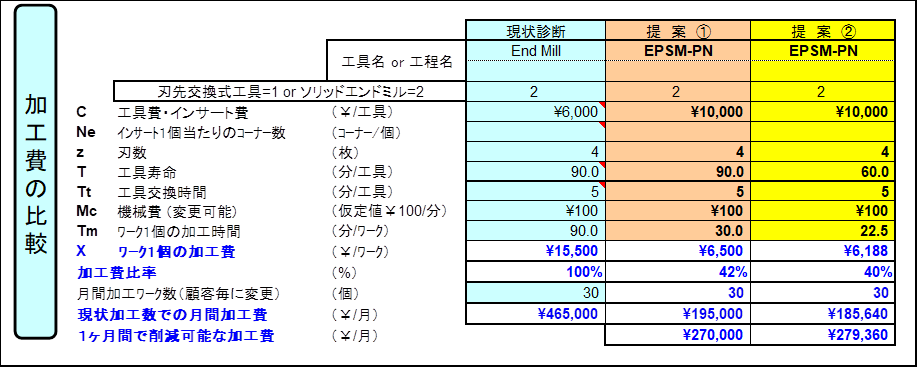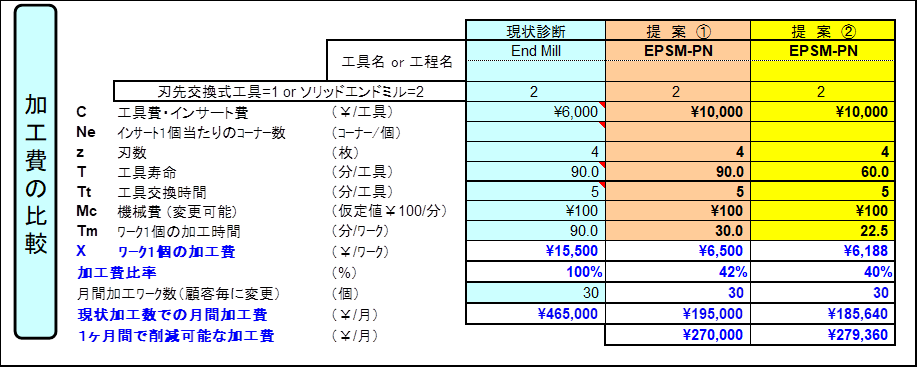 Purpose
Challenges
We received a consultation about wanting to shorten the current 90 minutes machining time for processing SUS304.
Points of introduction
We have proposed EPSM for SUS special tools.
Bibrating inhibition blade type unequal division shape,
Smooth chip discharge with two-stage gash
Double Exen Improved chipping and abrasion resistance
PN coating for improved abrasion resistance
Contents
We have introduced the following contents using EPSM4120-PN.
・Rotation speed N1,500, feed rate VF240 Z cut 12mm
Bibrating inhibition blade type unequal division shape,
Smooth chip discharge with two-stage gash
Double Exen Improved chipping and abrasion resistance
PN coating for improved abrasion resistance
Results of implementation (voice of the customer)
When I changed from an existing tool to a MOLDINO SUS mulch,
The machining time has been reduced from 90 minutes to 22 minutes, and the ratio of processing costs has been reduced by 40%.

While the tool fee increased by 4,000 yen per bottle,
Monthly processing costs will be reduced by about 280,000 yen,
I feel that they have contributed greatly to the increase in profits.

While continuing to visualize operations and improve work efficiency,
Don't forget the spirit of challenge to bring about technological innovation
I would like to push forward with business expansion.
(Kyoto Company B)