Mold-based roughing processing Achieved processing efficiency 2.8 times!!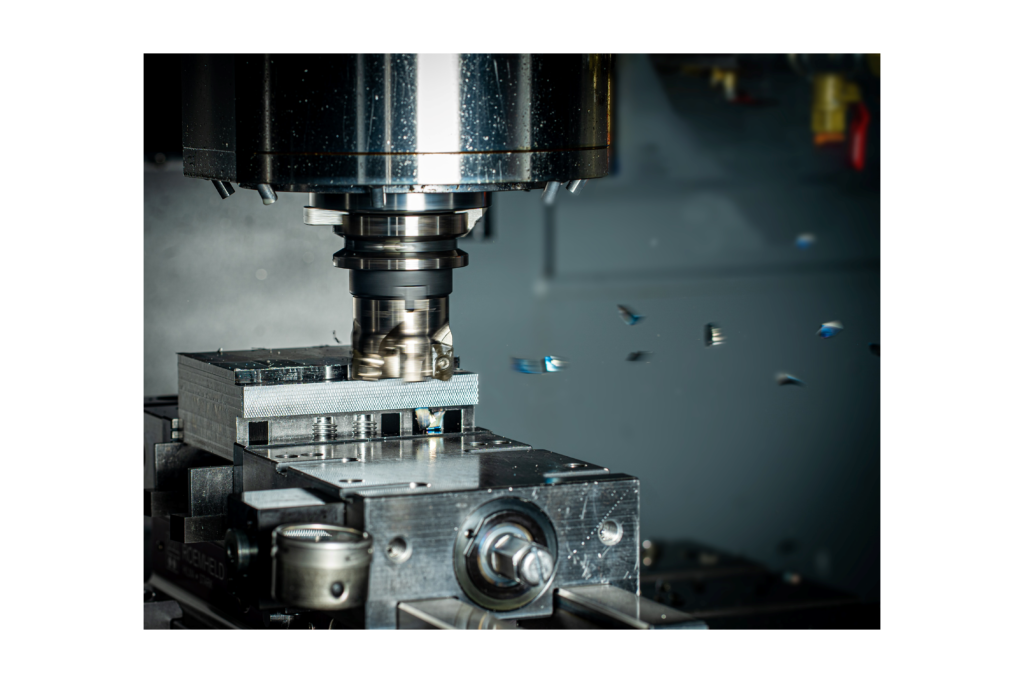 ➀ Purpose
Increased efficiency and cost reduction of mold-based roughing operations
(2) Points of introduction
The Φ16 high-feed cutter made by another company that had been used in the past was switched to the TD4N made by MOLDINO.
Shortened machining time by greatly increasing processing efficiency and cost reduction by improving the durability of inserts.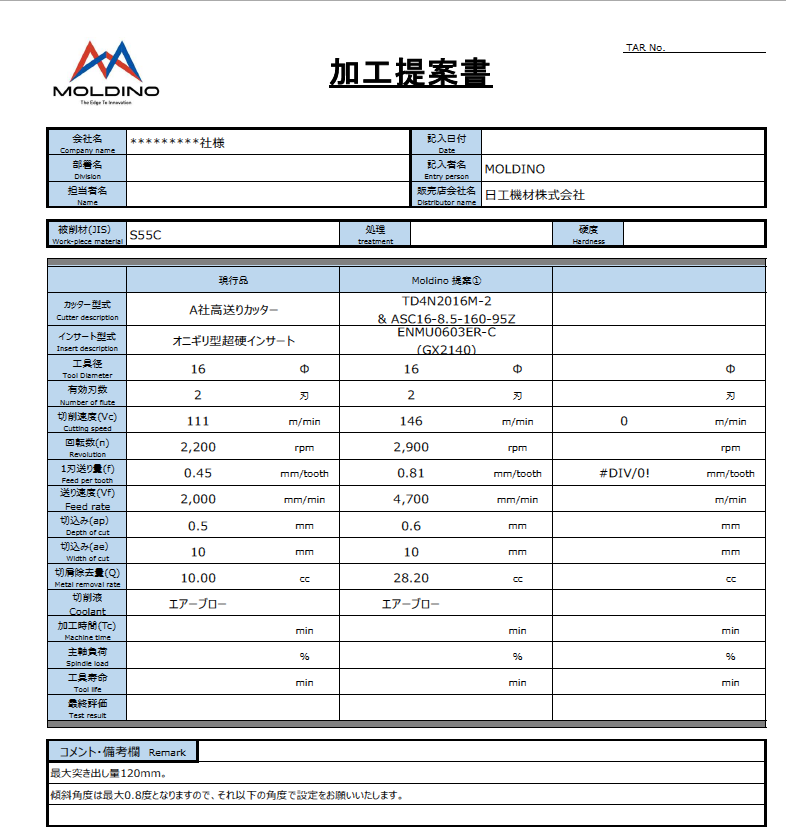 (3) Processing verification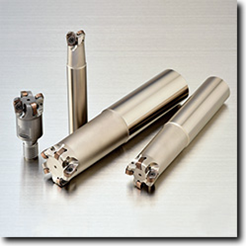 (4) Processing results
* Z notch volume (ap): 0.5 mm→0.6 mm (1.2 times) * Table feeding: 2,000 mm/min→ 4,700 mm/min (2.35 times) and succeeded
in improving processing conditions and cut layer emissions: 10 cc/min→ 28.20 cc/min (2.8 times).

The life of the insert, which was limited to 2 hours with conventional high-feed cutters made by other companies, is normal wear even after 2 hours of use with MOLDINO. The reduction of inserts used also led to cost reductions.