Greatly improved the drawing speed of STL data with many faces and ridgelines! Introducing examples of the use of reverse engineering by Camtus!!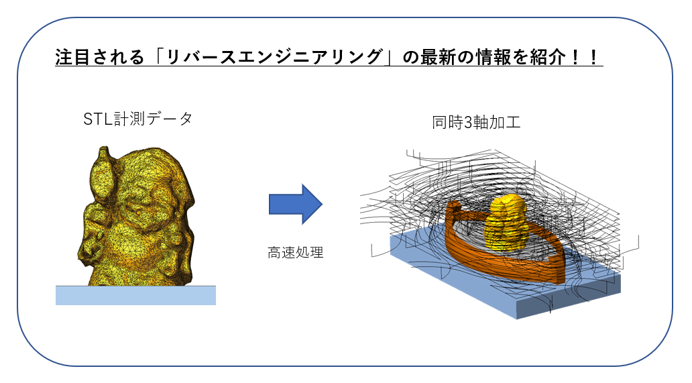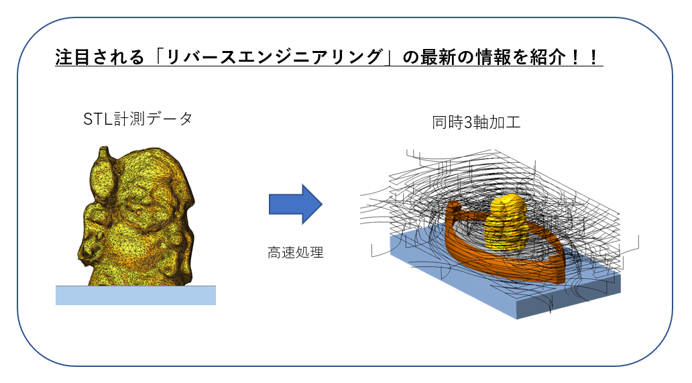 (1) Purpose 
When a mold for which no drawing exists was measured with a measuring instrument or digitized as STL data by a 3D scanner, the amount of information was large and it took a lot of time to read. In order to be able to read and manipulate such STL data at high speed, the concept of STL elements has been newly added.
We utilize Camtus' Speedy mill Next, which has strengths in drawing speed of data with many surfaces and ridgelines and a large amount of information.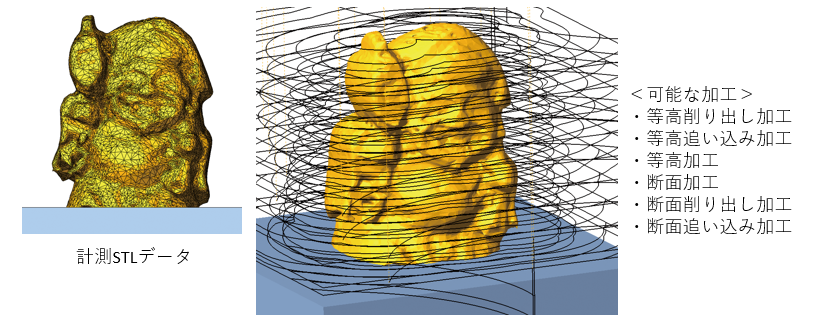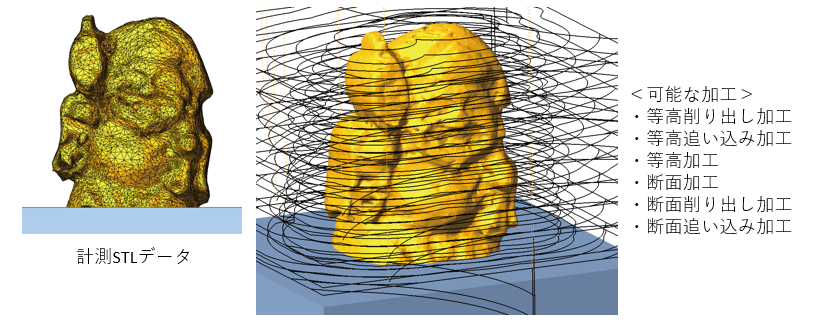 (2) Points of introduction                    
I put Mr. Okuro made of STL data on the boat created with 3DCAD. Even with actual molds, parting surfaces can be created with 3D CAD and synthesized with the acquired STL data for simultaneous 3-axis machining.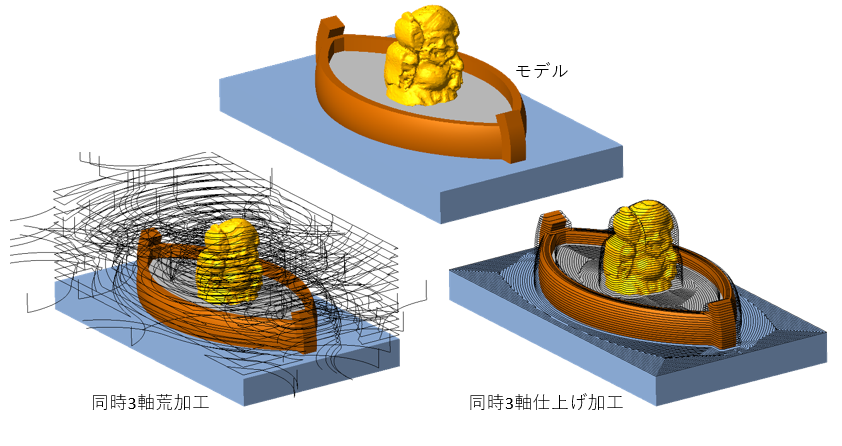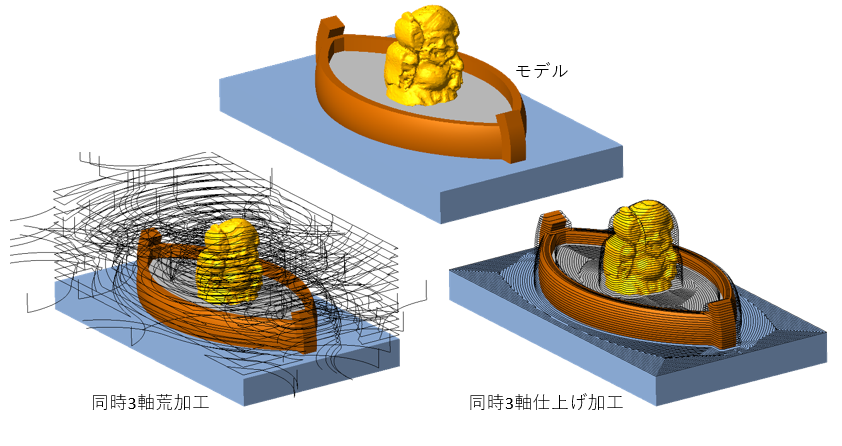 (3) Testimonials from customers who have introduced the system
・ It has become possible to operate STL data, which is a huge amount of information, without stress.
・I was struggling to convert STL data, but I was able to improve it.
・Efficiency has increased since processing programs can be generated from STL data.