【During the campaign】Drilling and threading are processed simultaneously with one tool! Thread cutting tool "Thread Mill"
What is a thread mill?
It is a new threading tool that replaces the "tap" used for normal threading in cutting tools.
Drilling and threading can be drilled simultaneously with a single tool, greatly reducing tool change time.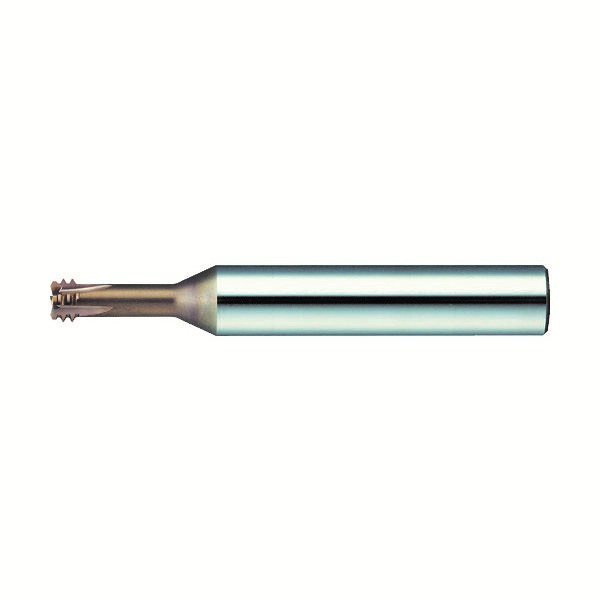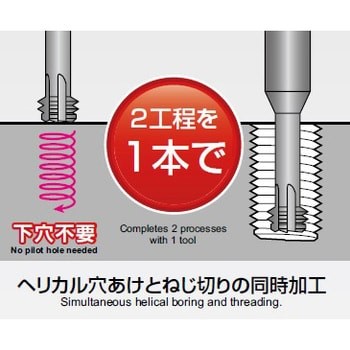 ➀ Purpose
Solving
the problem of tap processing with a thread mill Automation of thread cutting of high-hardness steel by NC processing
(2) Points of introduction
Tap processing is also possible with HRC60! It can also be used for powder highs such as HAP40.
It is possible to solve at once the worries that you feel during conventional tap processing, such as worry about tap breakage, many processing processes, tap loses in high hardness steel, machining surface gnaws, etc.

(3) Examples
It can be used in small machining centers with low rigidity because it does not require a lower hole (EDT type) and the load on the machine is less than that of a tap that does not
require drilling.
【Click here for the actual processing situation】
(4) Users' voices
Is it okay to tap without a bottom hole? I thought, but I was surprised to see the processing video.
・There was support for the NC program, and there was no problem even if it was used for the first time.
・Compared to tapping, there is less risk of chips clogging and the risk of breakage due to clogging can be reduced, and even if it breaks, the tool will not be clogged in the hole, so removal work after breaking is also easy.
・ 3D and 3.5D types have been added, the range of use has been expanded, and there is a lineup of taps for pipes and it has become convenient.
・ Currently, we are using the ET type after drilling the bottom hole (with the bottom hole) with safety priority, but since we have a proven track record, we are thinking of making it an EDT type (without the bottom hole) in the future.
(5) We are holding a special campaign!
We are holding a campaign where you can purchase at a good price.
Please do not hesitate to contact us.